I wouldn't be surprised if this species was the most common Anacampseros, both in the wild and in cultivation.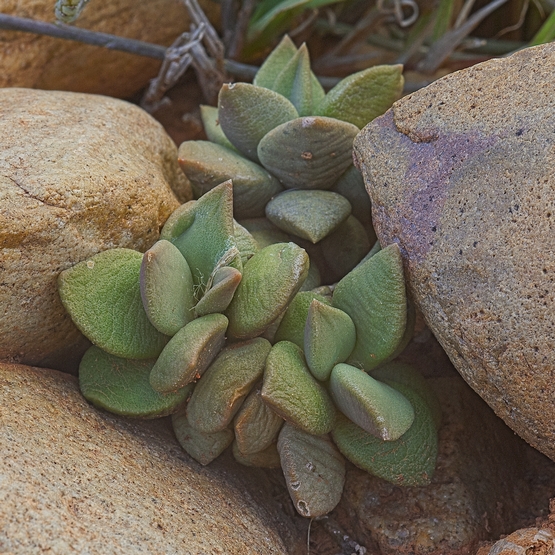 After good rains the plants will look like this, at least when there is enough space for their roots.
Under more stressful conditions the plants turn yellowish/brownish/reddish, so that they are often difficult to find (especially when they grow in crevices like the next two ones.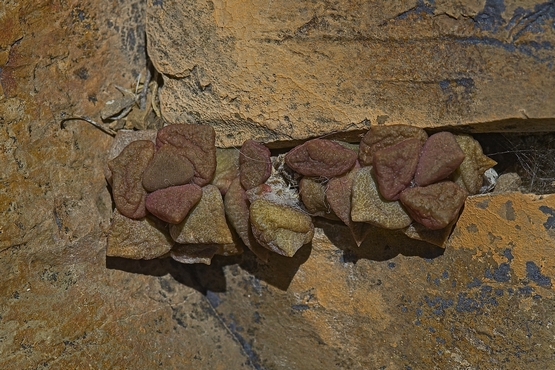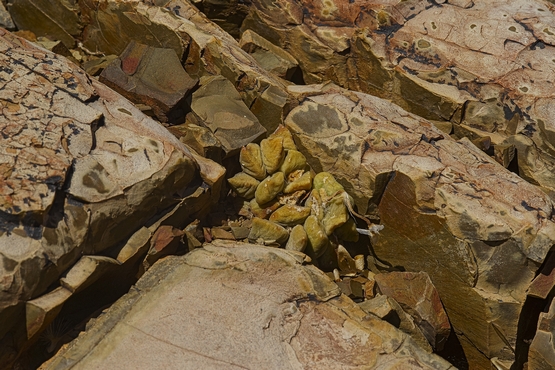 In cultivation the plants easily become a bit floppy, so that they plants are supposedly more usually cultivated for their nice flowers. These open for a period of 1.5-3 hours in the late afternoon and only when there is full sun. In dull weather they stay closed and pollinate themselves. (The flower in the picture is not fully open yet).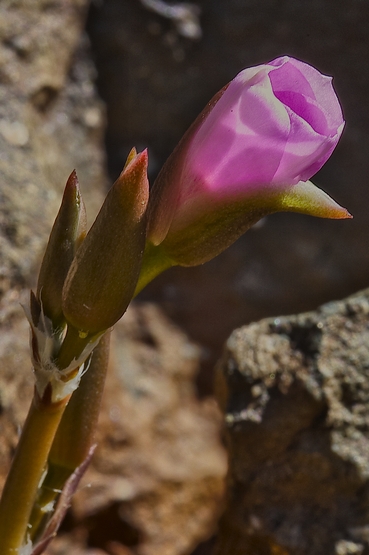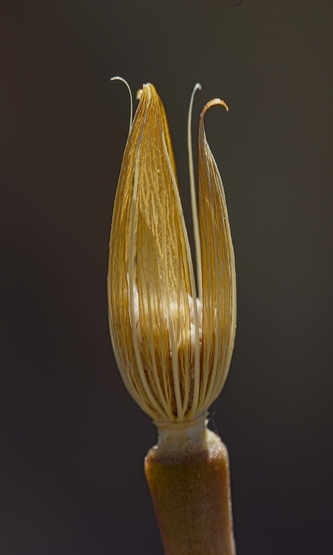 The basket-like fruits have a charm all of their own