Yesterday I showed you some documentary type of pictures.
Confronted with all these beautiful flowers, it was clearly a waste of opportunities to not have another and different look at them. Although we talk about looking at things with different eyes, in reality we should call it looking with a different (part of the) brain.
In a case like this I usually have to take a deliberate decision to let the right hemisphere of my brain take over.
Once you are in that mode, it is sometimes difficult to stop; it is almost like being in a feeding frenzy. Anyway, I came home with a lot of pictures , many of which were very similar. This to me is one of the beauties of digital photography: the fact that there is no need to restrict yourself to taking a few pictures. Mind you, I'm not endorsing an attitude of just mindlessly taking lots of snapshots hoping that some of them will turn out right. (Recently I saw that nicely described as "point and pray"). But I do think that often it is good to "go with the flow".
Below you will find a couple of pictures that for one reason or other seem worth showing to you.
The first three pictures give a general idea of the abundance of colour in these flowers.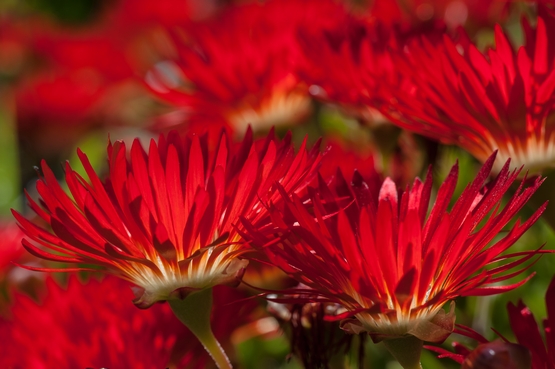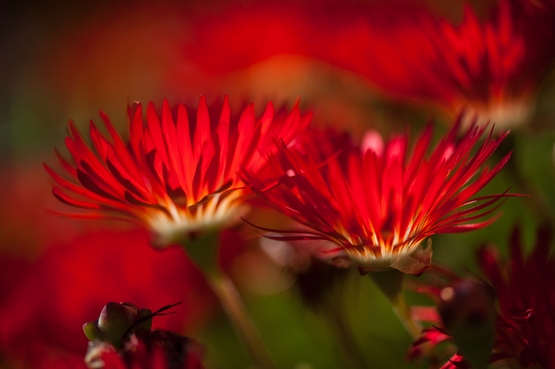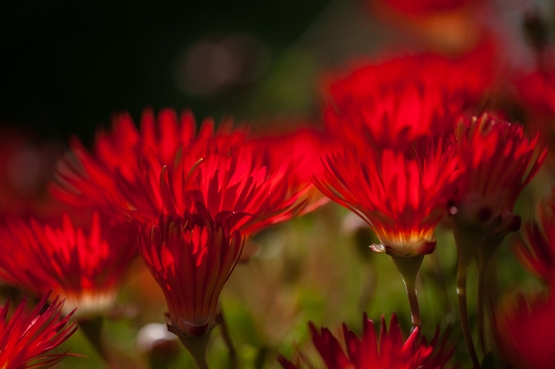 The second pair shows a more deliberate approach. It's a case of  " can you spot the difference(s)? ".
I found the old fruit in the first picture a bit disturbing,  so I removed it before taking the second one. On reflection, I think that the fruit adds interest to an otherwise somewhat empty space in the picture. The fact that it also gives some extra information seems to me less important in this kind of picture.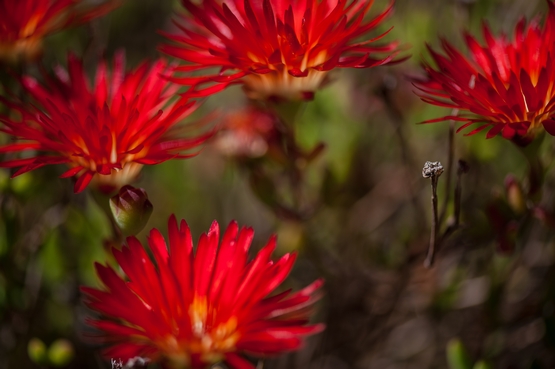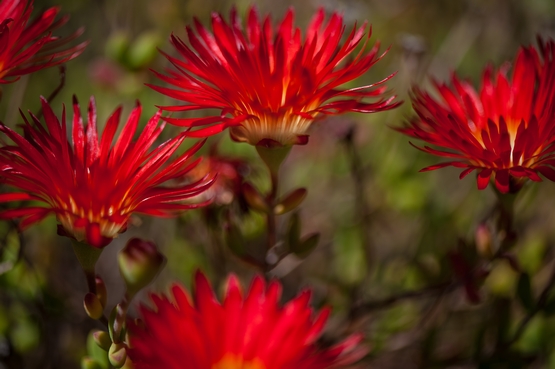 The next photo was slightly cropped in post production, resulting in a very balanced image. For some of us probably even a bit too balanced and formal.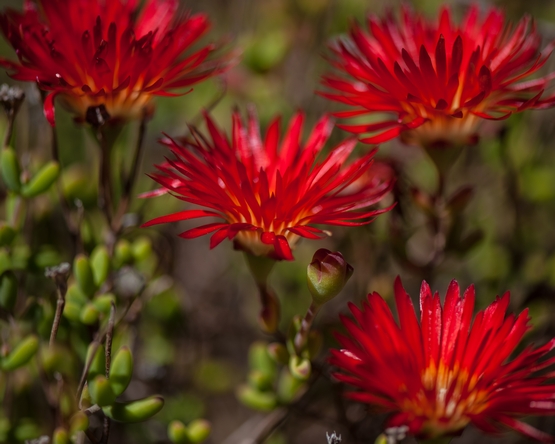 We end with a picture that I like because of the cheeky way a few of the petals refuse to follow the general pattern.