Hystrix means porcupine in Greek and what a nice descriptive name that is for this plant. The stems are armed with spines, which in this case are in fact persistent stipules (outgrowths at the base of a leaf stalk).
The species occurs in the western part of the Karoo, from Calvinia in the north to Nougaspoort (halfway between Touwsrivier and Montagu) in the south. Usually the plants grow between and underneath bushes, sometimes in the open. The area receives mainly winter rain (100-200mm per year) and although it can become very hot in summer,
the winters are cool, usually with frost at night.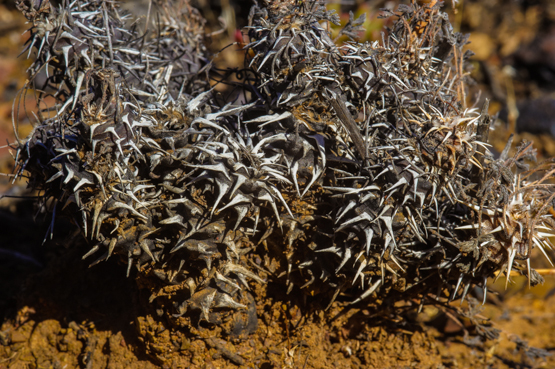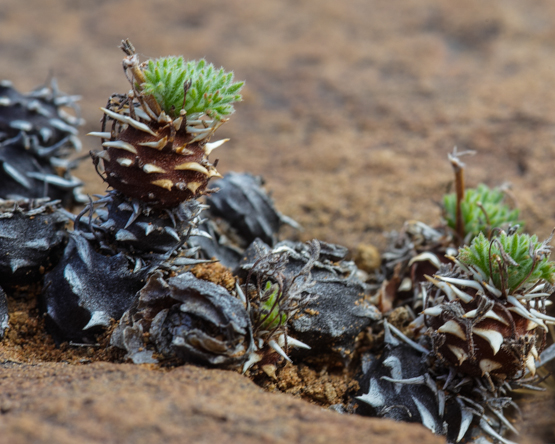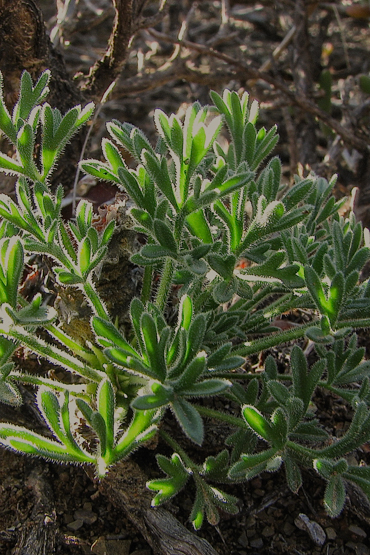 To be continued.
.