Over the years I came across several plants of this species, but although it is not uncommon in the Little Karoo and just north of it in the southwestern Great Karoo, I had never seen a flowering plant in the wild.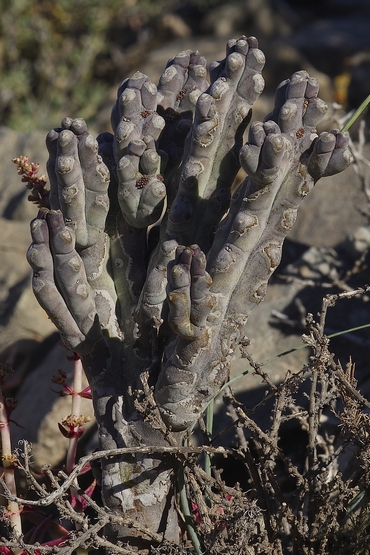 Near Ladismith, 1 May 2011

Last Friday I met a new plant friend, who lives near Montagu. She showed me around on her farm  where there were several plants of this species with its unusual stems. And, lo and behold, one of them was in flower. This was even more remarkable because the literature tells us that the flowers occur from March to May. Quite a nice birthday present!