Strange though it may sound, up to yesterday I never managed to make a decent picture of a fully open Anacampseros telephiastrum flower.
Yesterday afternoon I went out to Kanonkop (Cannon head), a rocky outcrop overlooking Montagu. Although I did not find what I had hoped to see, there were several other interesting plants, including a lot of flowering  Anacampseros telephiastrums. In fact I have never seen so many plants of this species together in one spot.  The flowers appear in November and December; they only open late afternoon (the pictures were made at about quarter past four).
For the first picture I just made a photo of what was in front of the camera. The result was not really exciting, to put it mildly.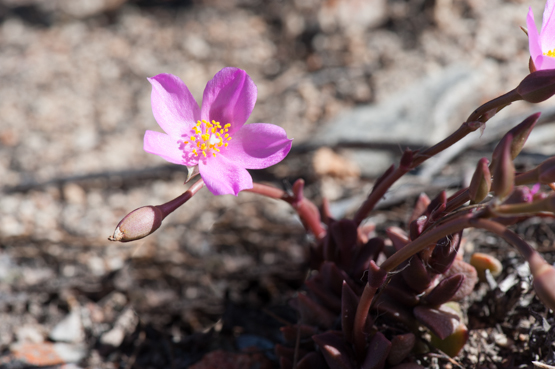 For the second one I positioned my camera bag in such a way that it shaded the background. Because of the great contrast in light between the  flower and the dark background, the flower was totally overexposed.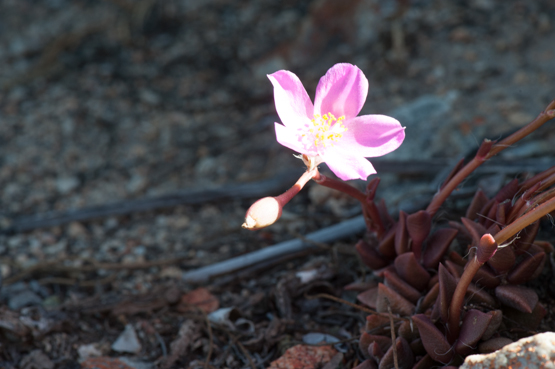 When I took the same picture but with one stop underexposure (and somewhat more close up) the result was as follows.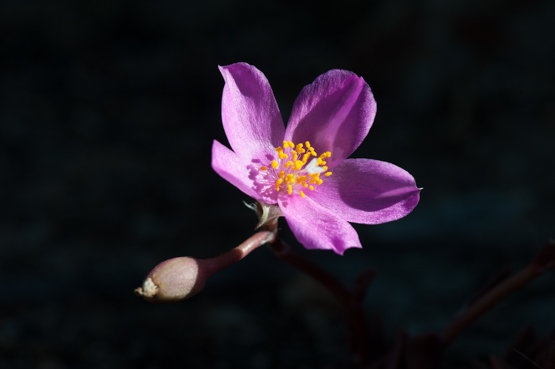 This was the basis for the last picture, which was enhanced in post production by lowering contrast and highlights and raising the clarity, combined with a bit of cropping.