I first saw plants of this species in autumn (May 2006) and had no idea what they were. Some peculiar Mesem maybe?  The first picture gives you an idea of what they looked like.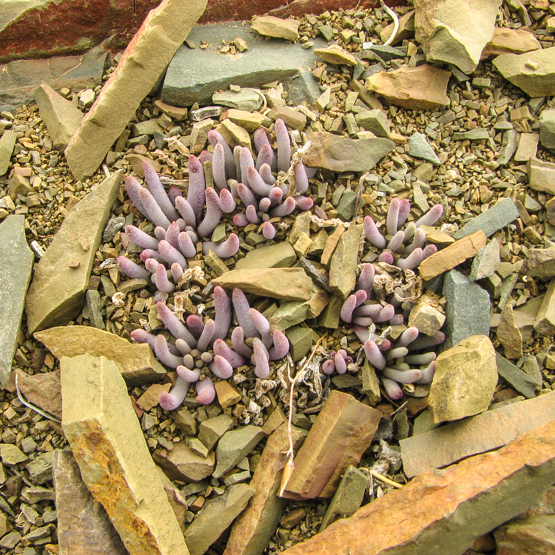 It took me about half a year to return to the spot (a few km northwest of Matjiesfontein) to try and make some good pictures, but when I came there, the plants had disappeared. There were no signs of digging by man or beast and I was sure it was the right spot. So what had happened? After a while it started to dawn upon me that the only thing that was wrong was the time. Because summer was approaching, the plants had done their annual disappearing act and I would have to wait till autumn to see them again.
In March of the following year I found out that the species was rather common in the area and also that they sometimes were much more visible (see pictures below).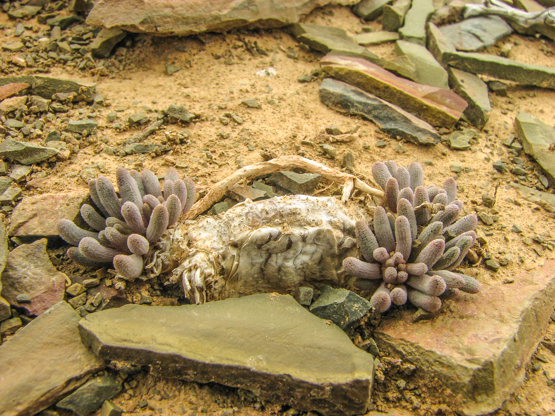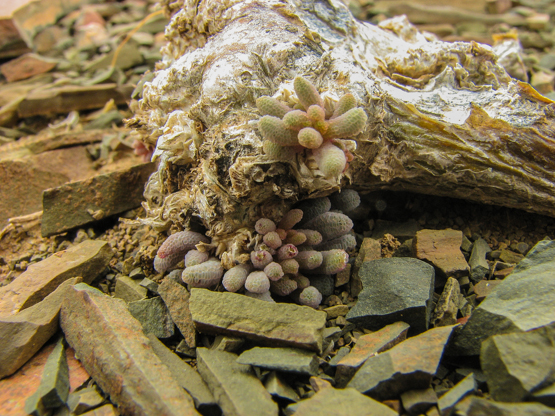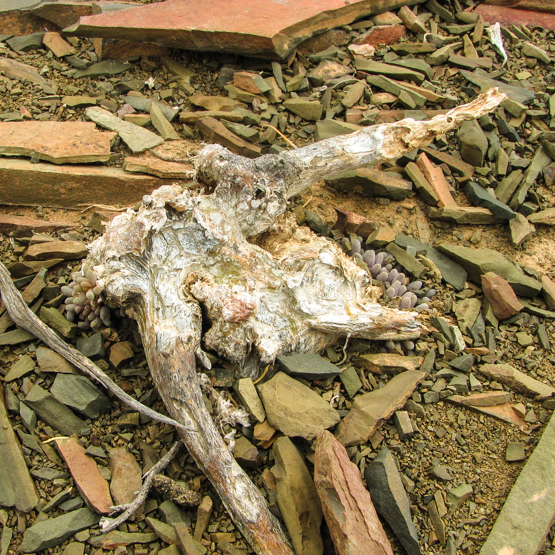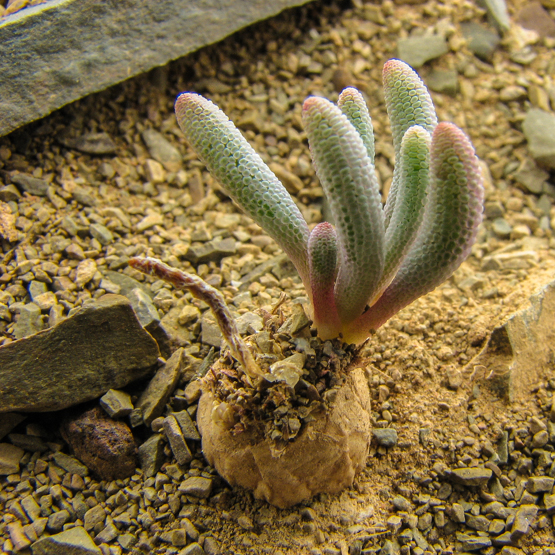 To be continued.