This species is one of the most widely distributed in the genus (from north of Laingsburg to the Calitzdorp area) and seems to feel at home especially in quartz outcrops.
It is also one of the most variable ones. In some populations the plants form clumps 15-30 cm across, in others the clumps are small, with only a few bodies. The bodies may vary from about 8 mm to 6 cm in diameter and from a few millimeters to about 6 cm in height.
According to Nel's The Gibbaeum Handbook, the colours run from: "uniformly whitish, white greyish, metal grey to pale glaucous green, green, sometimes tinted yellowish, purplish or sometimes quite reddish (this latter colour probably indication that clump is shrivelling off)".
The flowers can be 10 to 30 mm across and are white, pink or purple.
All pictures in this post were taken in 2009
The first picture on 8 Febr.
The second one on 31 May
Nos. three and four on 9 Oct.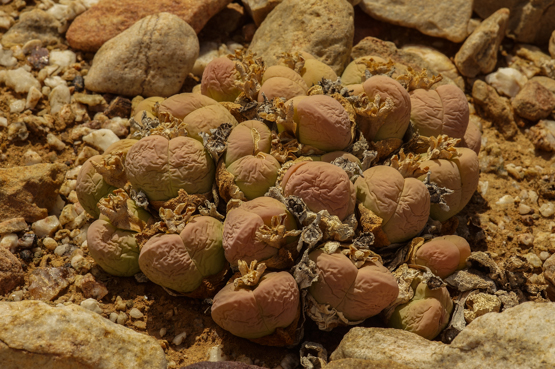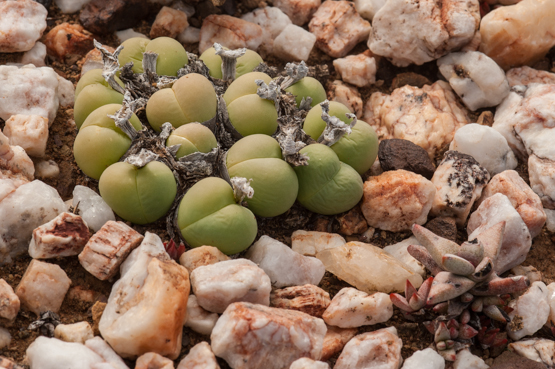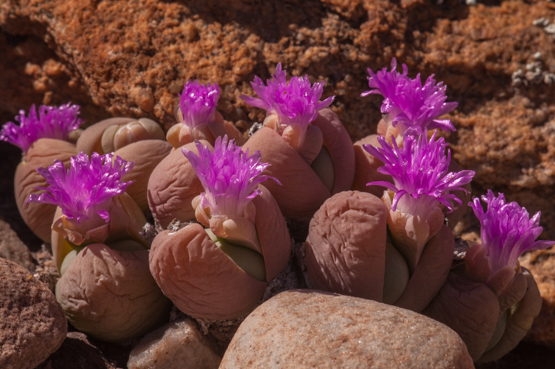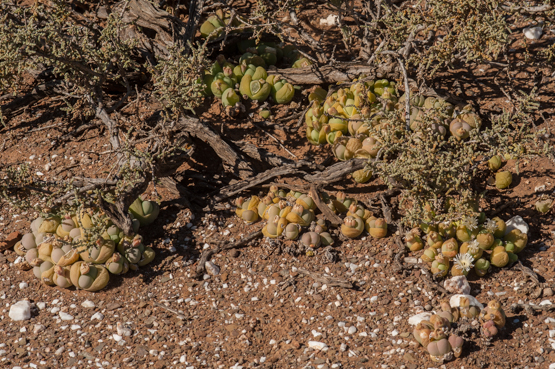 More pictures to come.