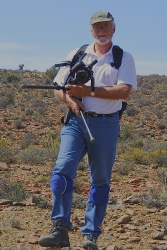 In 1955, at the tender age of 13, I became interested in succulent plants. For many years I grew succulents in Holland, first as an amateur and later as a nursery man. Since 2001, I have had the privilege of living in an area of South Africa where interesting succulents grow almost on my doorstep and as I am retired, I have lots of time to study and photograph them.
I try to post at least one short two post per week and every now and then a longer article.This blog focuses on two areas of interest.
Firstly on anything that has to do with succulent plants, especially those occurring in South Africa and Madagascar.
Secondly on photographing plants, succulent or not, cultivated or growing in the wild.
It would be great to hear from you and learn what you are interested in. Therefore I invite you to share your ideas, suggestions, questions, comments and opinions with me and other readers.
The image gallery will show you some of my best pictures of succulent plants in alphabetical order.
Frans Noltee