There is only one place in the world where this species is known to occur: Tanjona Vohimena, the southernmost tip of Madagascar*.
On this stark, wind-swept limestone terrace about 100 m above sea level, the species occupies an area of less than a km².
Old plants possess a large turnip-shaped root to 30 cm long and to 10 cm wide, topped by a densely branched crown to 30 cm in diameter. In habitat the branches creep along the ground as a result of the constant wind; in cultivation they are more or less erect.
The leaves form rosettes at the tips of the branches, they are to 25 x 8 mm in size and  green to red-brown.
* The old name for this is Cap Sainte Marie, which explains the specific epithet.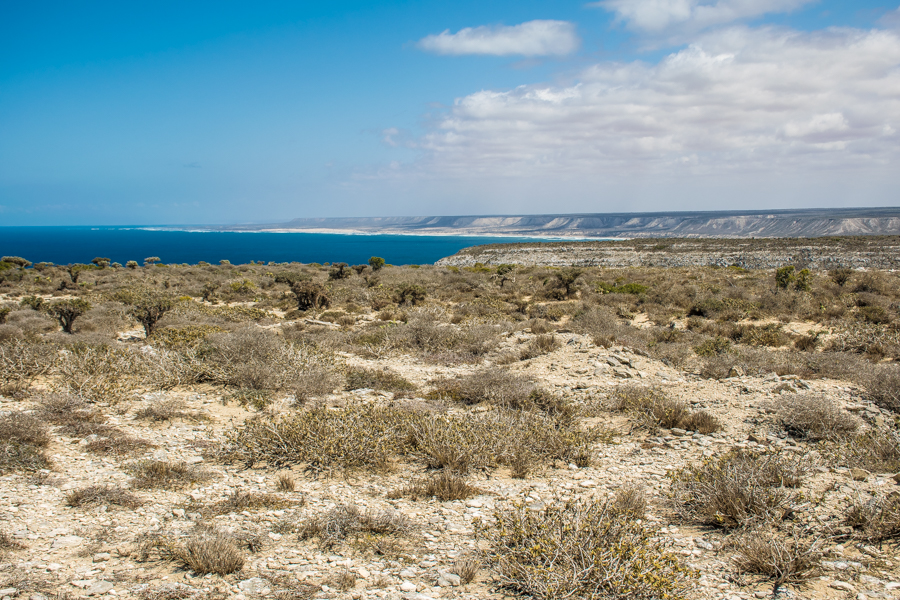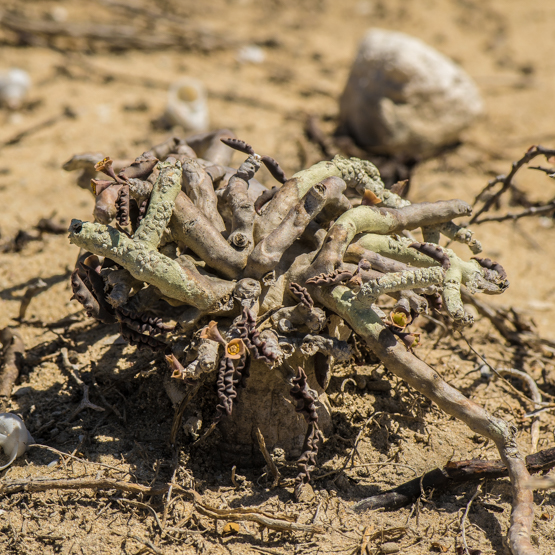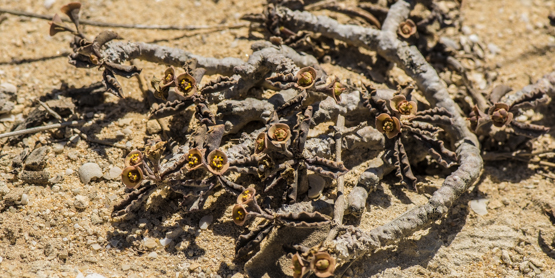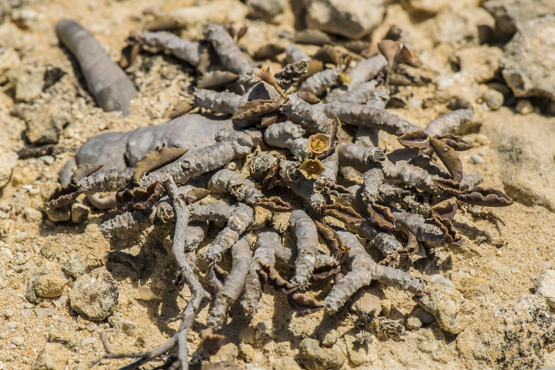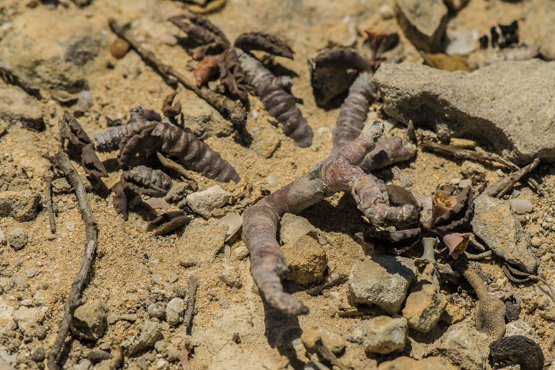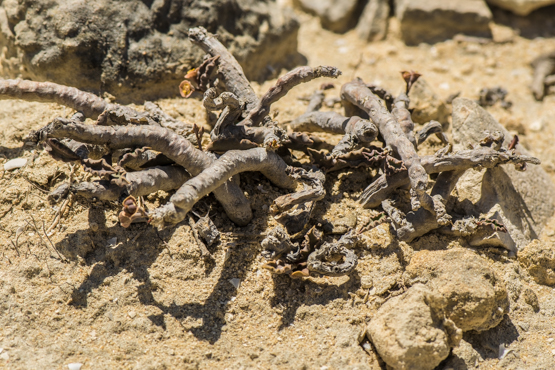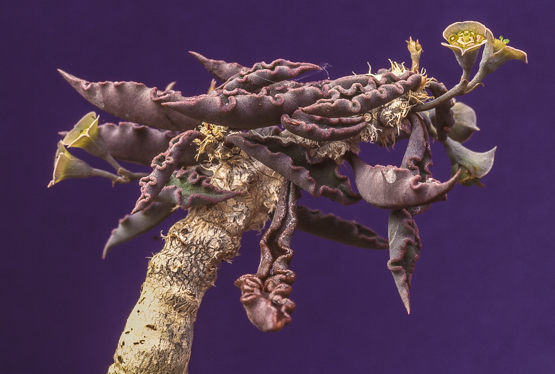 Plant in cultivation; scanned slide