Whereas in v. lineata the leaves are bluish-green, in this variety they have a striking yellow-green colour.
The first two pictures were taken in arid fynbos on the Rooiberg plateau near Calitzdorp (24 August 2007).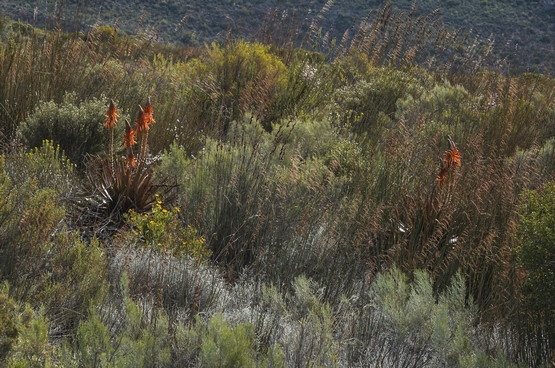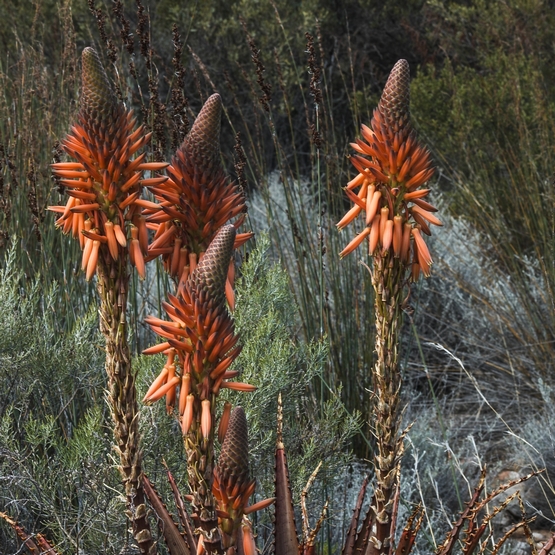 The next ones were taken in an old pine plantation near Herold (6 and 17 Nov. 2009).