Both the genus name and the specific epithet are derived from the word gibba (hump, referring to the irregularly swollen leaves).
Plants of this species are sometimes locally abundant in the Western part of the Little Karoo and the Southwest corner of the Great Karoo (Ceres, Laingsburg, Montagu and Worcester), usually in pebbly shale or quartz patches.
They form more or less compact clumps up to 15 cm in diameter with a woody rootstock.
The pink to purple flowers are 2-3 cm in diameter and appear in early spring (August).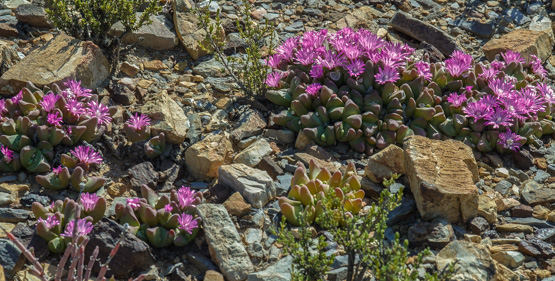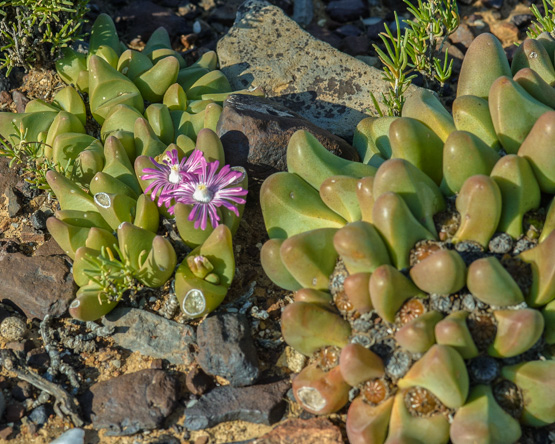 Here G. gibbosum is accompanied by Tanquana prismatica (on right)