Widespread from Ceres in the southwestern Cape to Albany in the Eastern Cape, this species is often a dominant feature of the landscape in the Little Karoo and southern parts of the Great Karoo. This is especially the case in the dry season, when the plants look distinctly reddish.
Usually the rosettes are single, but sometimes they form small groups; they are short-stemmed or (in old plants)  with a stem up to half a meter long.
The leaves are long (about 30 cm) and rather narrow (about 6 cm at base),  most of the time reddish-green -but see above. The name microstigma (very small spot) refers to the numerous white spots that are usually present on both sides of the leaves. The margins are armed with sharp teeth.
The inflorescences are up to 1 m tall, normally 2-3 per rosette, always undivided.
In most cases the flowers are bicoloured in red and yellow, being dull red in bud and turning yellow on opening ; sometimes they have only one colour, either red or yellow. They appear mainly from May to July.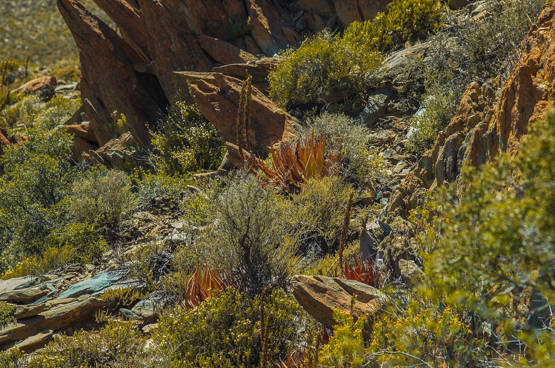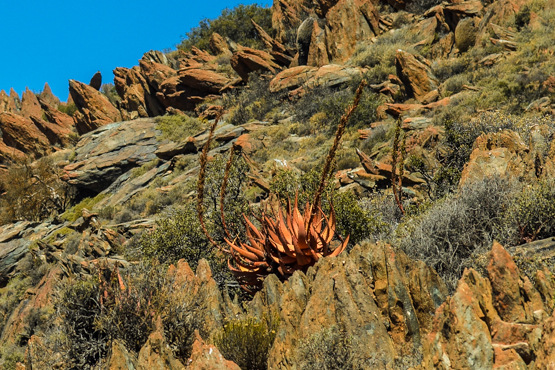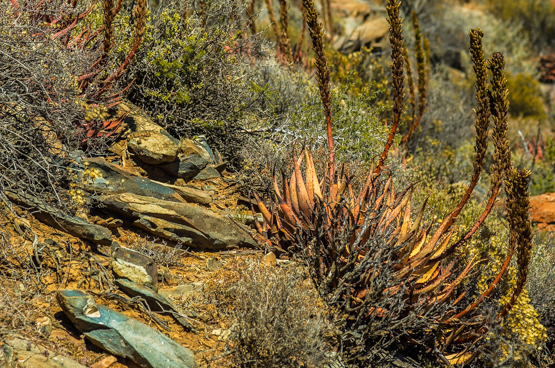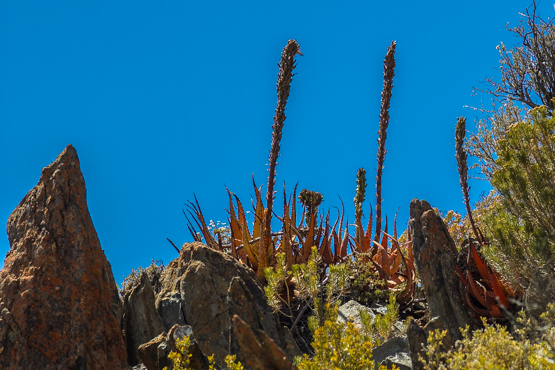 .