With a height of up to 2.5 m, this is the biggest of the Tylecodons. It is also the most widespread, from the Auas Mts. in central Namibia  to Worcester and Steytlerville in the south and southeast. The species seems to prefer stony slopes, but in South Africa it is also found on sand along the western and southern coastline.
The plants have fat yellowish stems (up to 0.6 m in diameter and usually undivided), with peeling bark.
The branches are over 2 cm thick and bear leaves 5-12 cm long and 2-10 cm wide which are usually finely hairy in young plants and hairless in older ones.
The flowers appear in October -January, by which time the plants have shed their leaves. The corolla tubes are 1.2-1.6 cm long, yellowish to red, whereas the lobes are orange and 1-1.3 cm long. The flowers are pollinated mainly by sunbirds.
Because the plants tends to grow in groups, they often make wonderful displays when flowering.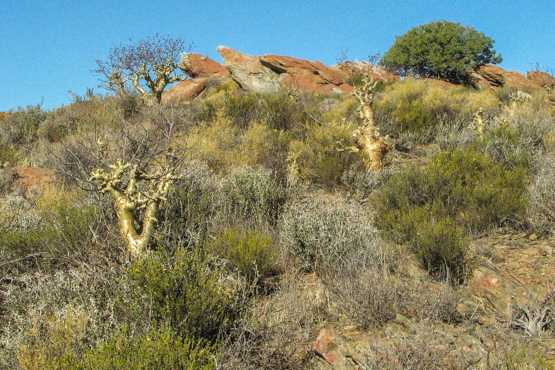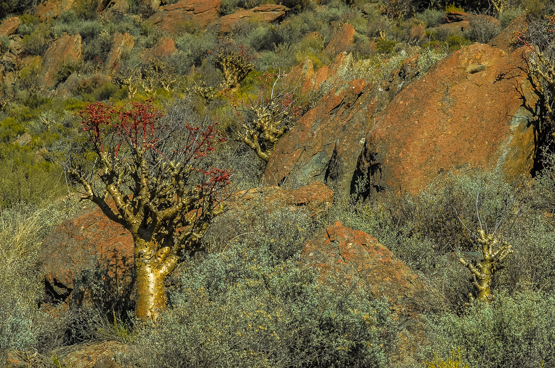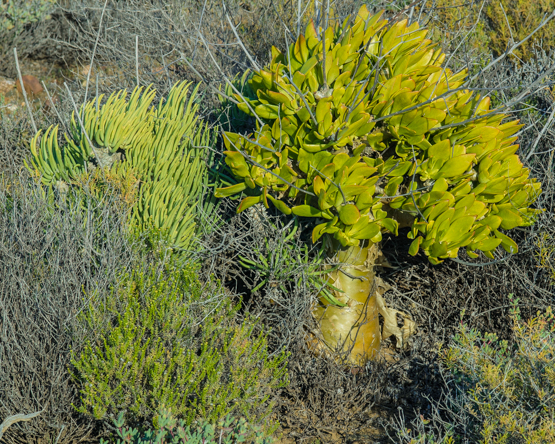 On left T. wallichii