Because of the peculiar orientation of its leaves, this species is often called Vertical Leaf Senecio or propeller plant.
The plants have creeping to erect stems, to 80 cm tall  and much-branched.
The vertically flattened leaves* are variable in shape, size and colour, to 10 cm long, 3 cm wide and 3-5 mm thick.
Inflorescences are to a meter tall.
The species is widespread in central and southern Madagascar, where it grows on denuded granite rocks, often together with members of the Euphorbia milii groep, such as E. horombensis and E. fianarantsoae and Pachypodium species (first picture shows P. horombense in foreground).
*  This vertical compression of the leaves is usually regarded as an adaptation which reduces the amount of light that reaches the leaf surface, resulting in lower daily water loss than in leaves in other orientations.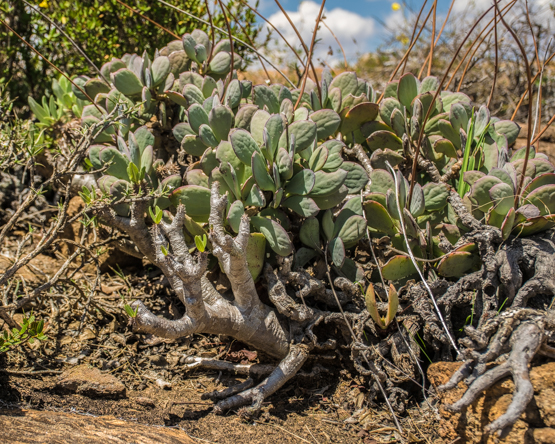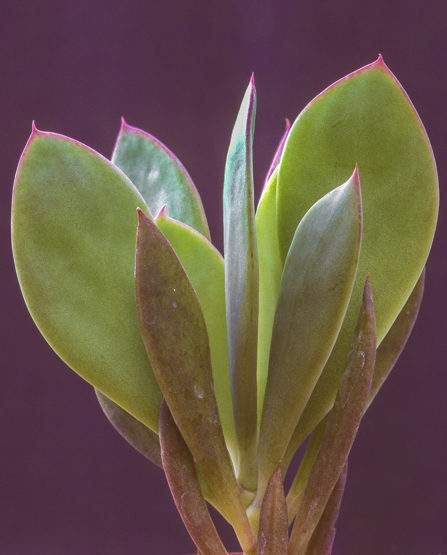 Pictures 3 and 4 show plants in cultivation (scans of old slides)