This year, I was fortunate enough to make two trips to Namaqualand.  One of the delights of these trips was seeing C. minusculum ssp. minusculum in flower (pictures made 13th May), and in full growth (pictures dated 27th July). All pictures were made on the Gifberg.
The plants are quite variable and form low mats or domes of slightly keeled bodies with a shining green or purplish top, usually with conspicuous lines. The flowers appear mainly in March-June and are huge in comparison to the small bodies, magenta or rose, rarely white.
Found from the Cederberg north and west growing on Table Mountain sandstone, usually with moss and often in damp depressions.
The plants prefer acid soil in cultivation.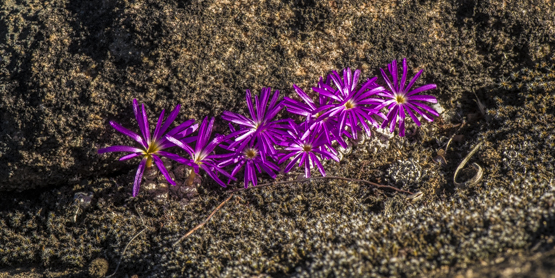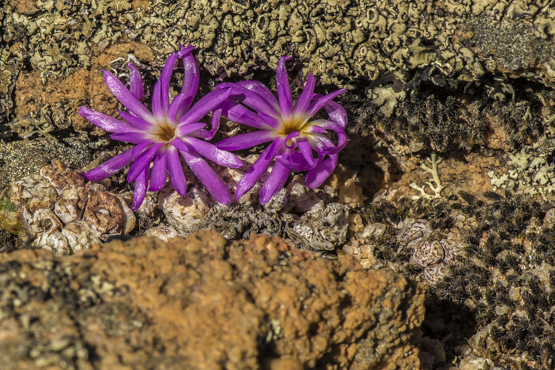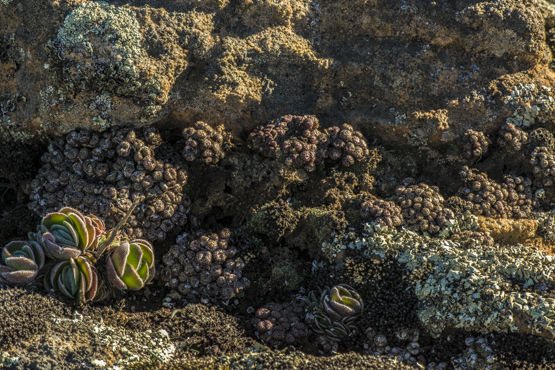 With Crassula tomentosa var. interrupta